Numthong

Numthong

Central Credit Card
NOBLE
Oriental Princess
Crocodile
dtac
Oriental Princess
Ichitan
All New Suzuki XL7
Honda Scoopy
Honda
Info
"For me, a film director doesn't have to be an expert in everything. Not the greatest at taking pictures. Not the best at lighting. He does have to have one thing. That is a complete understanding of every element, and to be able to put everything together to create a masterpiece."
While others take an average of 10 years to be a film director, Nat only took 3. Some people might get cocky about that accomplishment, but not him. He comes to work at 5 a.m. to use some free time to watch all the movies he can in the library. This helps unite the style, storytelling, and beautiful art direction in his work for the past 15 years.
Nowadays, he still enjoys catching up on the latest trends in everything including fashion, music videos, books, novels, feature films, and commercials.
He said that it's not a routine, but it's a part of his life.
Awards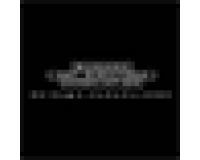 01